We all know vitamin D is great for bone health. But rarely discussed is the impact of vitamin D on the immune system and cardiovascular health. And with the current risk of COVID-19 and other infections, these aspects appear to be a big deal.
What is vitamin D?
Vitamin D is a fat-soluble vitamin.
Its well-known use is for building and maintaining healthy bones. The body can only absorb calcium if vitamin D is present. There's even a vitamin D deficiency called rickets, marked by soft and weak bones in children. 
Vitamin D, though, isn't only about bones. Its function and benefits also encompass brain support, immune and nervous systems, insulin regulation, and cardiovascular (CV) health. 
Vitamin D2
Vitamin D has 2 distinct forms—vitamins D2 and D3 (Alshahrani, 2013).
Vitamin D2 is a 28-carbon molecule derived from ergosterol (a component of fungal cell membranes). When ergosterol is exposed to UV light, it is converted to ergocalciferol (pre-vitamin D2), the precursor of vitamin D2. 
Vitamin D2 can be obtained through dietary sources like mushroom and fortified foods. 
Vitamin D3
Vitamin D3 is a 27-carbon derived from cholesterol. Like vitamin D2, we can also get vitamin D3 through diet (e.g., oily fishes like salmon, mackerel, and sardines; liver; egg yolk).
But the well-known way of making vitamin D3 is through exposure to sunlight. 
How does that happen? 
By converting 7-dehydrocholesterol (pro-vitamin D3, a lipid found in cell membranes) to cholecalciferol (pre-vitamin D3, the precursor of D3) with the help of UV-B rays. Our skin then rapidly converts this cholecalciferol to vitamin D3.
25-hydroxyvitamin D vs. 1,25-dihydroxyvitamin D
Things don't end with vitamins D2 and D3. Both vitamin D forms still have to undergo 2 more processes to produce 2 types of vitamin D metabolites: 25-hydroxyvitamin D and 1,25-dihydroxyvitamin D. 
First, the liver converts vitamins D2 and D3 to 25-hydroxyvitamin D. 25-hydroxyvitamin D is the major circulating form of vitamin D and is considered a great indicator of vitamin D levels inside the body. Thus, we can check if we have adequate vitamin D levels by measuring the level 25-hydroxyvitamin D in the blood (Nguyen, 2019).
The kidney then would convert 25-hydroxyvitamin D into the biologically active 1,25-dihydroxyvitamin D.
If 1,25-dihydroxyvitamin D is the biologically active form, why do we test for 25-hydroxyvitamin D and not 1,25-dihydroxyvitamin D? The reason here is that 25-hydroxyvitamin D is not affected by parathyroid hormone and other hormones, making it a more accurate reflection of the body's vitamin D status (Tran and Wei, 2017).
Vitamin D and the immune system
Can vitamin D lower COVID-19 risk?
If you ask Dr. JoAnn Manson, a professor of medicine at Harvard Medical School and Brigham and Women's Hospital at Harvard, there appears to be a correlation. In a video commentary in Medscape, Dr. Manson talked about her perspective on vitamin D on bone health, CV health, COVID-19, and other things.
Here are 3 studies that describe emerging pieces of evidence of vitamin D's effect on the immune system and against COVID-19.
(1) Vitamin D supplementation was associated with a significant reduction in respiratory tract infections.
A meta-analysis of RCTs (randomized clinical trials) published in 2017 explored the effect of vitamin D against acute upper and lower respiratory tract infections (Martineau, 2017). 
The study identified 25 eligible RCTs that covered 11,321 participants between 0 to 95 years of age. Researchers then obtained individual participant data for 96.6% of these participants. 
The result: vitamin D supplementation does reduce the risk of acute respiratory tract infections.
(2) Vitamin D has been shown to have an immune-modulating effect and can lower inflammation.
A preprint showed a possible association between high CRP levels and severe COVID-19 (Daneshkhah, 2020). 
While not-yet-peer-reviewed as of this writing, this article gets to the core of the current expectation around vitamin D and COVID-19. It is posted on the medRxiv website in May 2020. 
Here's an excerpt from the article's abstract:
"C- reactive protein is a surrogate marker for cytokine storm and is associated with vitamin D deficiency, based on retrospective data and indirect evidence. We see a possible role of vitamin D in reducing complications attributed to unregulated inflammation and cytokine storm."
What is CRP? 
CRP (C-reactive protein) is a protein made by the liver that shows inflammation. We can test it as part of an inflammation panel. However, as a doctor, I don't recommend relying on a CRP test alone. 
Why? 
That's because there are just too many things that can elevate CRP levels. You wouldn't know if a high CRP level is due to rheumatoid arthritis or other inflammatory diseases, a flu shot, an impending COVID-19, or other infections.
(3) Vitamin D status is strongly associated with COVID-19 mortality.
An Indonesian study came out in April 2020. The study got a lot of attention because there was a lot of suspicion around vitamin D and COVID-19.
It was a retrospective cohort study of 780 cases with lab-confirmed infection of SARS-CoV-2 in Indonesia (Raharusun, 2020). The said study highlighted that:
The majority of the COVID-19 cases with insufficient and deficient vitamin D status died.
The odds of death were higher in older and male cases with pre-existing conditions and below-normal vitamin D levels.
Vitamin D and prediabetes
Prediabetes and diabetes are among the pre-existing conditions that could increase the risk not only that of COVID-19 but also that of heart attack and stroke. So, does vitamin D also have any effects on these conditions?
Here's one excellent study that points out the relationship between vitamin D and prediabetes. It's titled "Plasma 25-hydroxyvitamin D concentration and risk of type 2 diabetes and pre-diabetes: 12-year cohort study" (Park, 2018). 
In a UC San Diego Health news release, co-author Dr. Cedric F. Garland stated:
Persons with 25-hydroxyvitamin D levels below 30 ng/ml were considered vitamin D deficient. These persons were up to 5 times at greater risk for developing diabetes than people with levels above 50 ng/ml.
Less than 1,000 IU vitamin D intake is not significant to have an impact on preventing prediabetes or type 2 diabetes.
To reach 30 ng/ml or above, 3,000-5,000 IU per day is needed. Unfortunately, this amount is less than what a person can get with 10-15 minutes of exposure to sunlight per day.
Should we trust Garland's statements?
It should interest you that Garland is a long-time advocate of the health benefits of vitamin D. That's one good reason then for us to be confident in his statements. Not to mention that he is also an adjunct professor at the UC San Diego School of Medicine Department of Family Medicine and Public Health (LaFee, 2018).
Vitamin D deficiency
In the US, vitamin D insufficiency is correlated with older age, black or Asian race, Hispanic ethnic group, obesity, and other diseases.

While getting vitamin D from the sun has scientific proofs, practically this is not reliable. I actually see many cases of discrepancies in this area. 

The "north-south" thing is just a thought. It doesn't matter whether you live north of the Mason-Dixon line (where there is said to be less sunshine) or south of it. Everyone is at risk of having vitamin D deficiency, no matter what.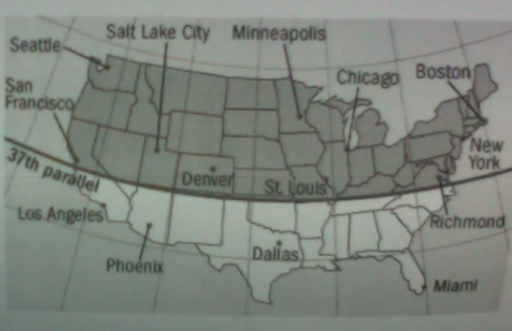 It's important to test (and not guess) to know whether you have a sufficient vitamin D level in your body. Your blood serum vitamin D goal (in terms of 25-hydroxyvitamin D) should be 60-80 ng/mL. (Unfortunately, many labs still recommend 25-40 ng/mL.)

If you can't get a test yet, go ahead and start supplementation. I have seen no evidence of problems in taking 5,000 IU of vitamin D per day.
Vitamin D supplementation
You might think vitamin D supplements are just for those who cannot go outdoors and/or anyone who has a low dietary intake of vitamin D, right?
I still would say we all need to take a vitamin D supplement. I actually don't trust sunshine alone or diet as my vitamin D sources. 
How much vitamin D should we take daily?
You may see official guidelines stating 600-800 IU of vitamin D per day. Other people will say 1,000 to 2,000 IU. But as Dr. Garland has noted, less than 1,000 U won't make an impact, and at least 3,000-5,000 IU is needed to elevate 25-hydroxyvitamin D levels to 30 ng/mL and above levels. 
My recommendations? As I mentioned earlier, your result for a 25-hydroxyvitamin D test should be around 60-80 ng/mL. And I think 5,000 IU daily intake is on point to reach such levels.
Vitamin D overdose
Note, though, that it is possible to over-supplement with vitamin D. Excessive blood serum levels (like 125 ng/ml or more) have been linked to toxic side effects, like nausea, constipation, weight loss, heart rhythm problems, and kidney damage. 
In fact, I had a patient whose 25-hydroxyvitamin D level reached 175 ng/mL! How did that happen? 
Vitamin D can be given as a weekly dose. These weekly doses come in injections or pills, and one dose is typically 25,000-50,000 IU. 
Now, my patient had been seeing another doctor for some hormone-related stuff. Her doctor gave her a prescription for 50,000 IU pills. She thought this is per day, but that 50,000-IU dose is for an entire week. 
That's the reason I never prescribe 25,000-50,000 IU doses as it's easy to have misunderstandings like that.
Is it safe to take vitamin D every day?
As long as you're consulting your doctor, taking the safe dosage, and ensuring the vitamin D level in your body is within the recommended range, then I think things should be fine. 
My name is Ford Brewer. My team and I work to prevent heart attack, stroke, cancer, and dementia. Our goal is to help you understand how to prevent major killers and disablers. Most of them are driven by the process of cardiovascular inflammation. 
If you want to know more about the science of preventive medicine or you have questions about certain aspects of your health, check out our webinars, membership programs, and online courses.
If you'd like to learn about the basics of heart attack & stroke prevention for free, complete this form, and get access to our CV inflammation course. If you're interested in how we can help you, check out our services page.
References
Alshahrani F, Aljohani N. Vitamin D: deficiency, sufficiency and toxicity. Nutrients. 2013;5(9):3605-3616. Published 2013 Sep 13. doi:10.3390/nu5093605.
Daneshkhah A, Agrawal V, Eshein A, Subramanian H, Roy HK, Backman V. The Possible Role of Vitamin D in Suppressing Cytokine Storm and Associated Mortality in COVID-19 Patients. medRxiv website. https://www.medrxiv.org/content/10.1101/2020.04.08.20058578v4. Posted May 18, 2020. Accessed August 18, 2020. doi: 10.1101/2020.04.08.20058578.
LaFee S. Vitamin D Deficiency Linked to Greater Risk of Diabetes. UC San Diego Health website. https://health.ucsd.edu/news/releases/pages/2018-04-19-vitamin-d-deficiency-linked-to-greater-risk-of-diabetes.aspx. Published April 19, 2018. Accessed October 7, 2020.
Manson JE. Does Vitamin D Protect Against COVID-19? Medscape website.  https://www.medscape.com/viewarticle/930152. Published on May 11, 2020. Accessed August 18, 2020.
Martineau AR, Jolliffe DA, Hooper RL, et al. Vitamin D supplementation to prevent acute respiratory tract infections: systematic review and meta-analysis of individual participant data. BMJ. 2017 Feb 15;356:i6583. doi: 10.1136/bmj.i6583. 
Nguyen HCT. Vitamin D3 25-Hydroxyvitamin D. Medscape website. https://emedicine.medscape.com/article/2088694-overview. Updated November 20, 2019. Accessed October 7, 2020.
Park SK, Garland CF, Gorham ED, BuDoff L, Barrett-Connor E. Plasma 25-hydroxyvitamin D concentration and risk of type 2 diabetes and pre-diabetes: 12-year cohort study. PLoS One. 2018;13(4):e0193070. doi:10.1371/journal.pone.0193070.
PrevMed. COVID-19: A Pandemic Risk? PrevMed website. https://prevmedhealth.com/covid-19-a-pandemic-risk. Accessed October 7, 2020.
PrevMed. How to Test for Cardiovascular Inflammation. PrevMed website. https://prevmedhealth.com/how-to-test-for-cardiovascular-inflammation. Accessed October 7, 2020.
PrevMed. Prediabetes: A Risk for Heart Attack & Stroke? PrevMed website. https://prevmedhealth.com/prediabetes-a-risk-for-heart-attack-stroke. Accessed October 7, 2020.
Raharusun P, Priambada S, Budiarti C, Agung E, Budi C. Patterns of COVID-19 Mortality and Vitamin D: An Indonesian Study. SSRN Electronic Journal. doi: 10.2139/ssrn.3585561. 
Tran NK, Wei PD. Vitamin D Testing: Is it 25-OH or 1,25-Dihydroxy? Laboratory Best Practice Blog website. https://blog.ucdmc.ucdavis.edu/labbestpractice/index.php/2017/08/15/vitamin-d-testing-is-it-25-oh-or-125-dihydroxy. Published August 15, 2017. Accessed October 7, 2020.